I provide personalized financial planning and help you protect your family, future, and income.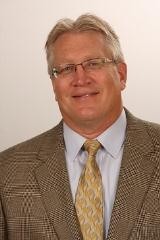 For over 25 years, Bob has serviced the Monadnock Region from his Rindge office focusing on Retirement Income Planning and 401k Rollovers.
Through his experience in the financial services industry, Bob has learned that it takes patience, diligence and a thorough understanding of the financial markets to be successful in investing. These qualities along with his professionalism, integrity, commitment and service have attributed to his success. This has been the focus and basis for his working relationship with clients.
Bob's belief is that each client is unique and deserves respect and guidance from an objective professional who puts client's interests first. Bob's outstanding service through quality products and financial strategies tailor to individual goals and needs.
With highest regard for client confidentiality and his loyalty to clients, Bob has earned the trust needed from clients and families to become a lifetime resource.
As with most other things in life, the key to achieving your long-term financial objectives is planning. Your goal may be to fund your children's college education, protect your family during your working years, or guarantee your own retirement security. These things won't happen by accident. It's important to determine what you'd like to achieve financially and then map out a strategy that will help you meet those goals. The good news is that it's never too late to start.

Of course, planning your financial future can be intimidating.
Luckily, you don't have to do it alone.
Bob
---